Accommodation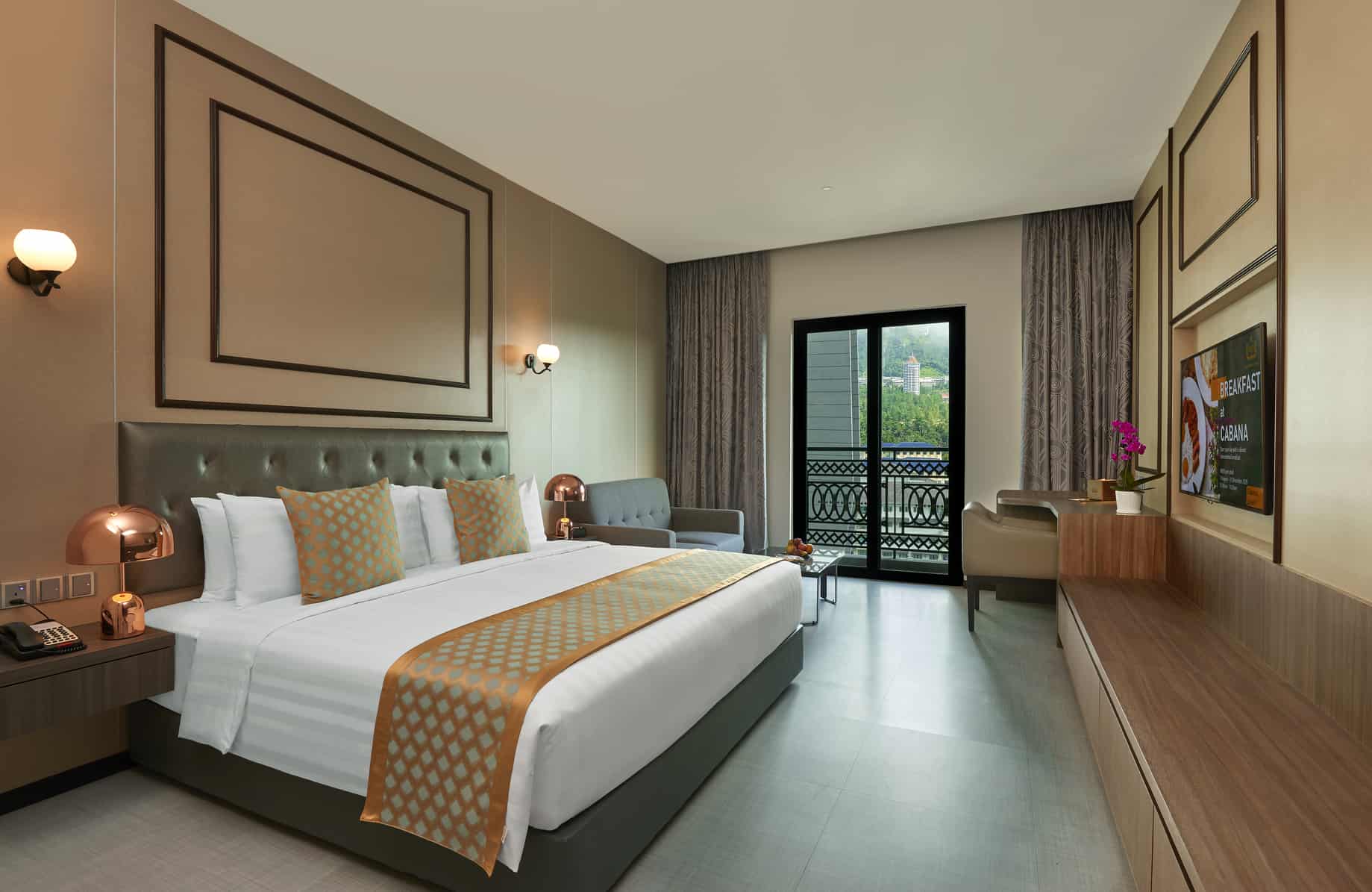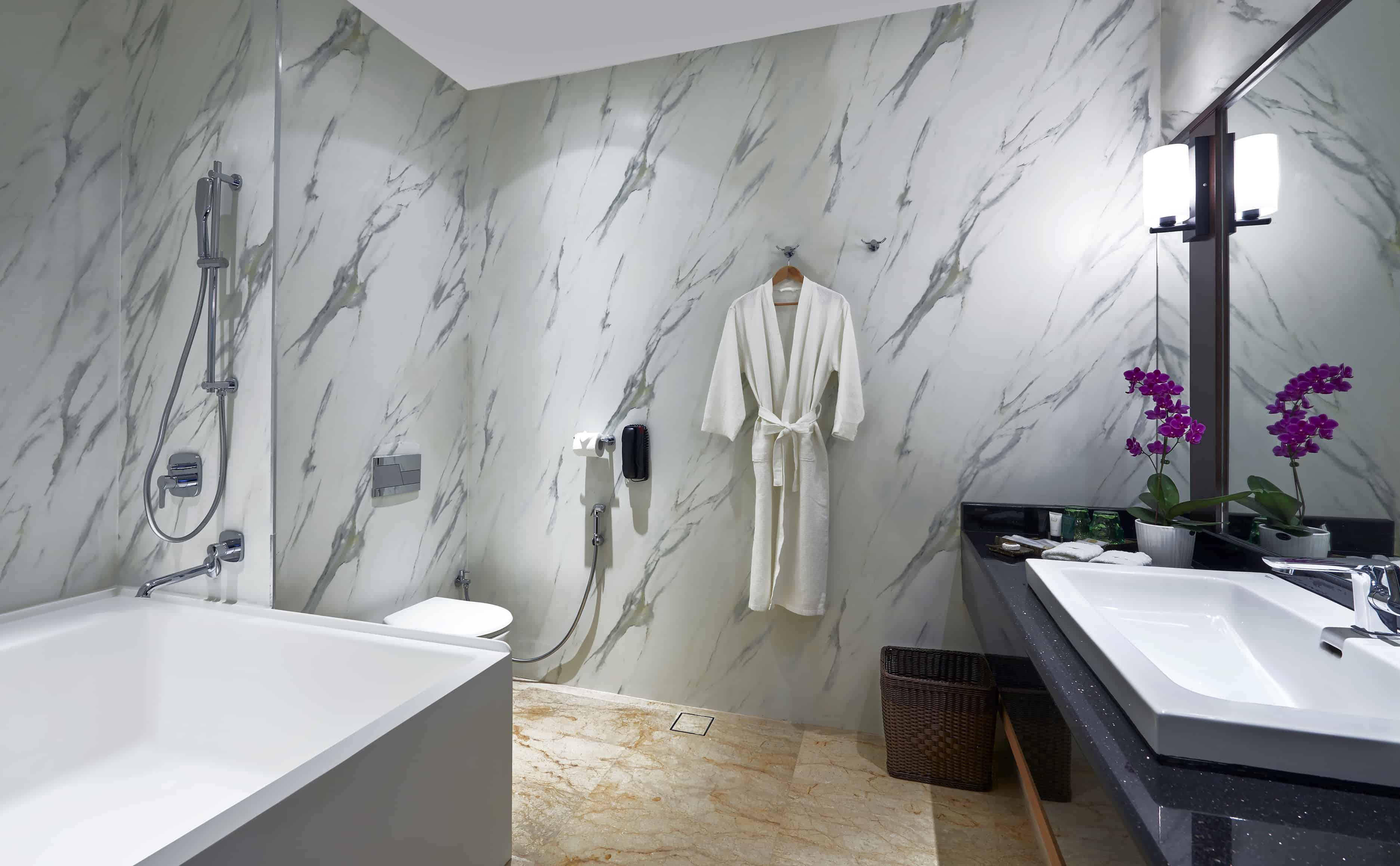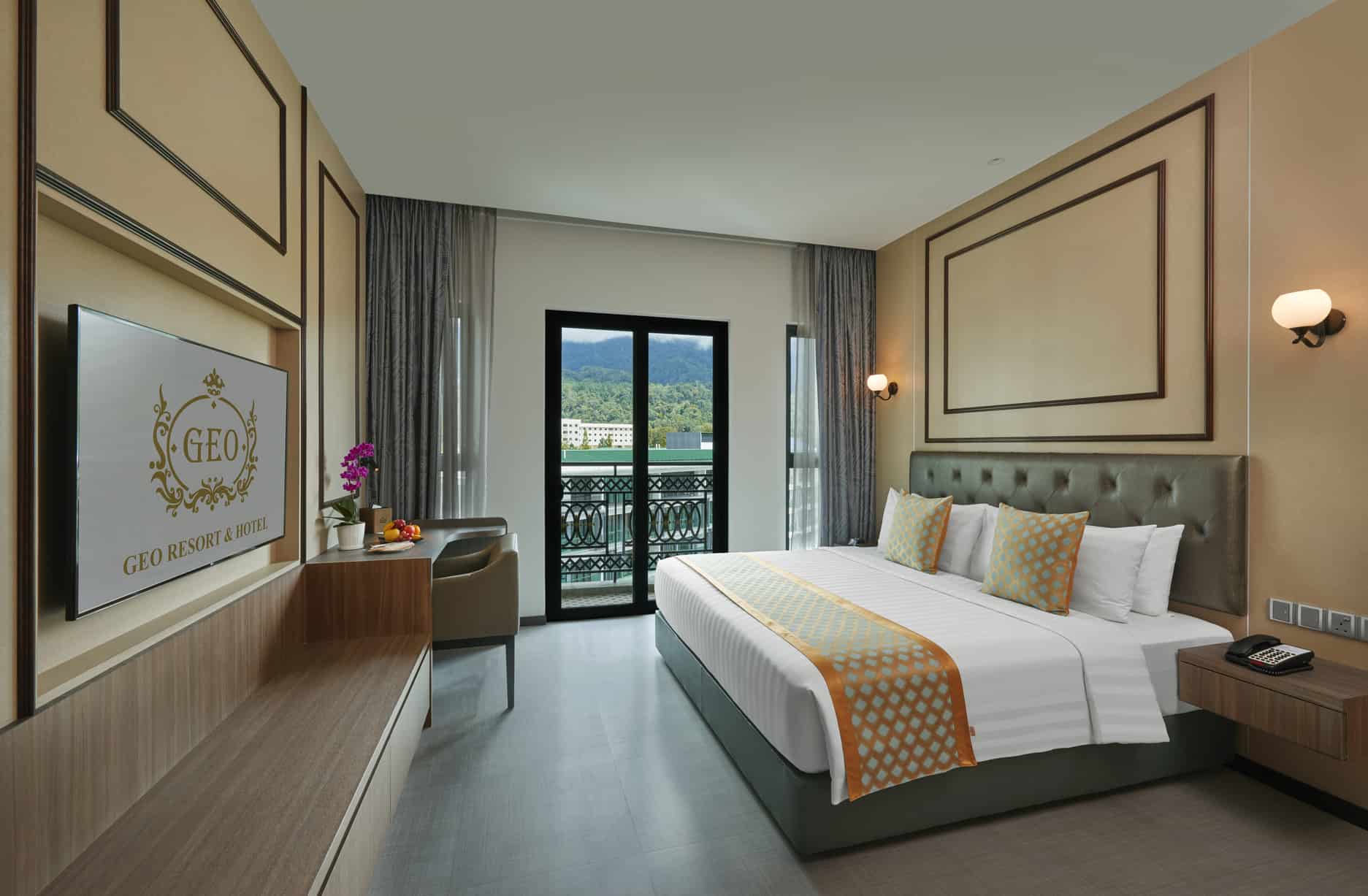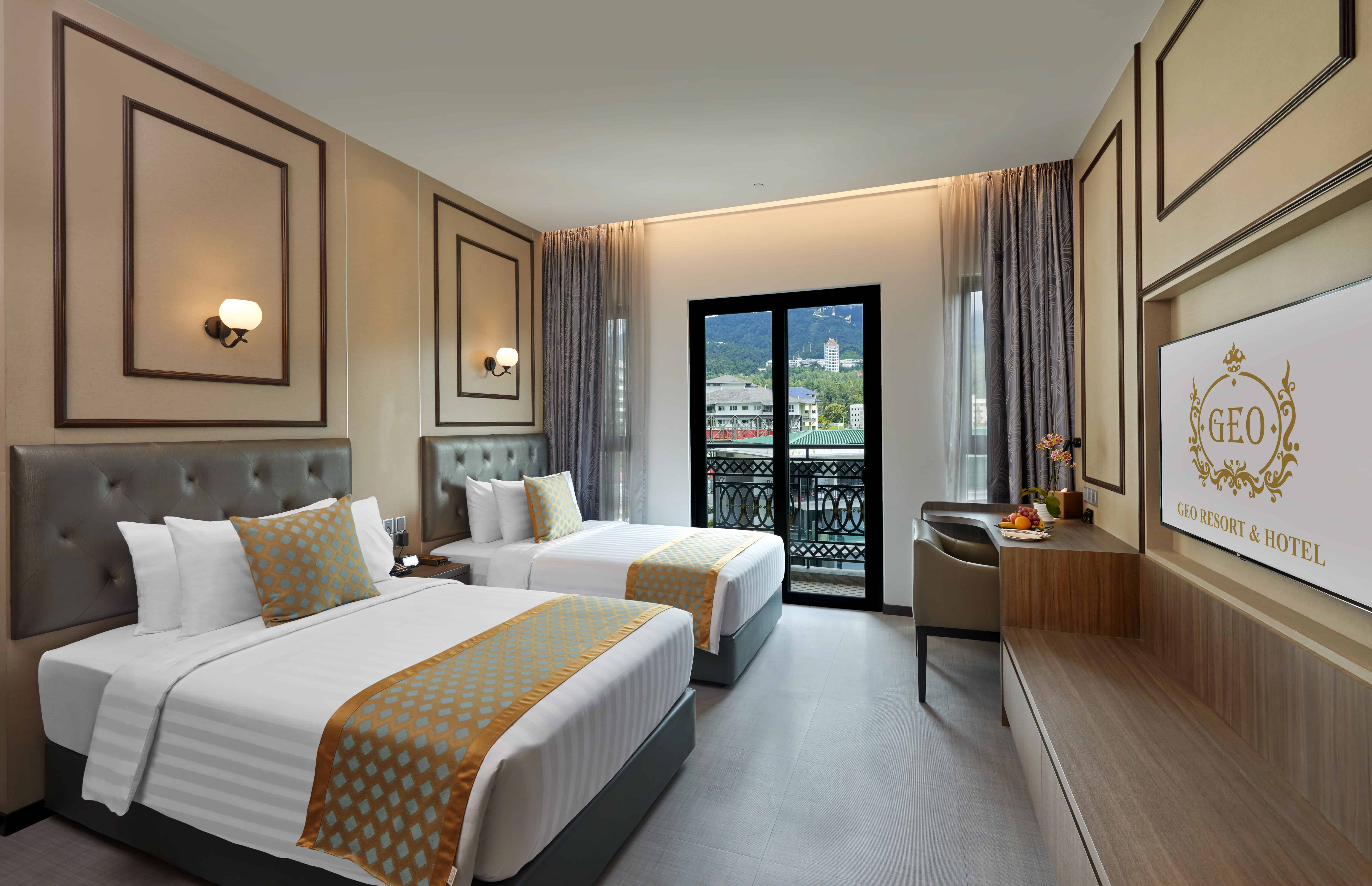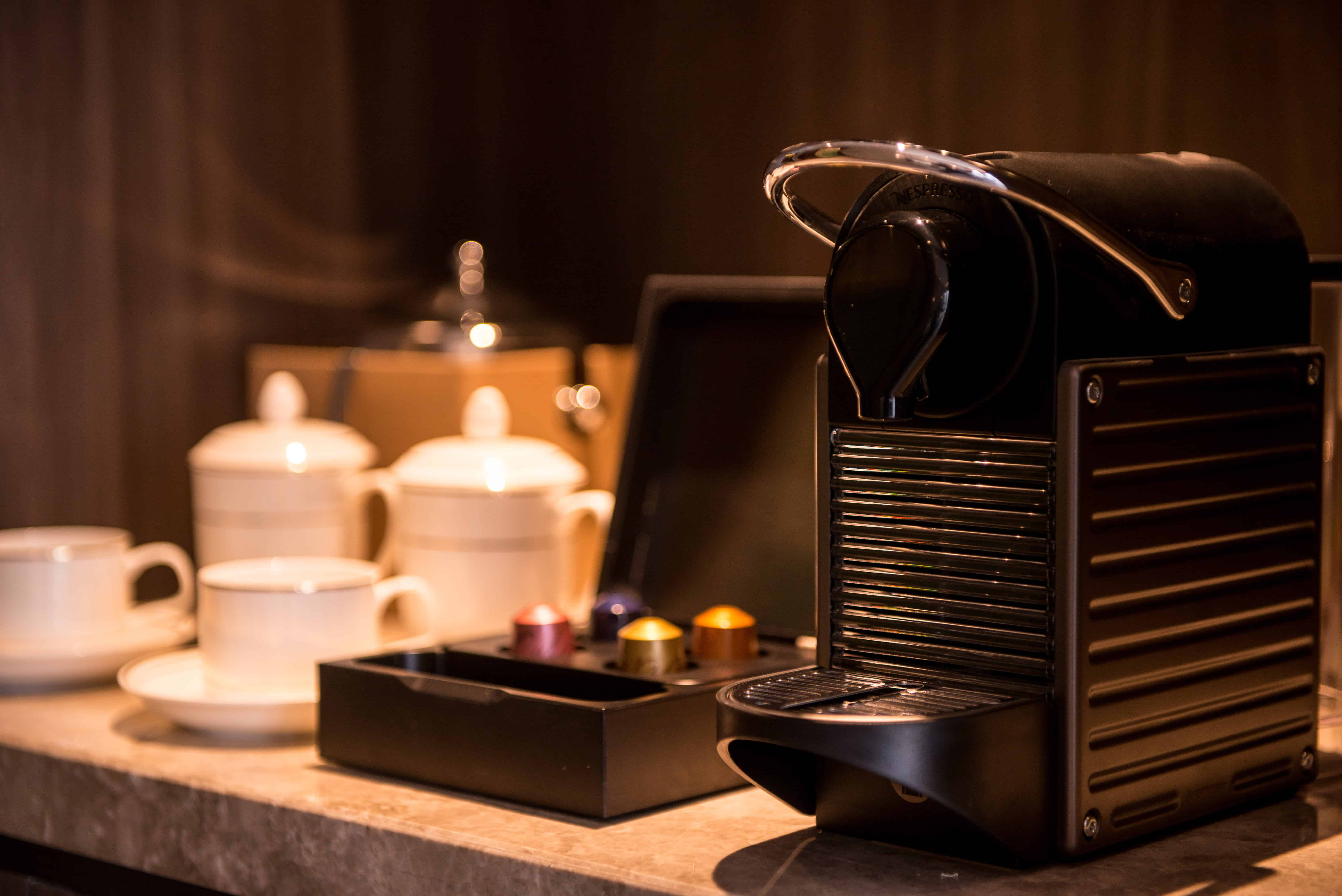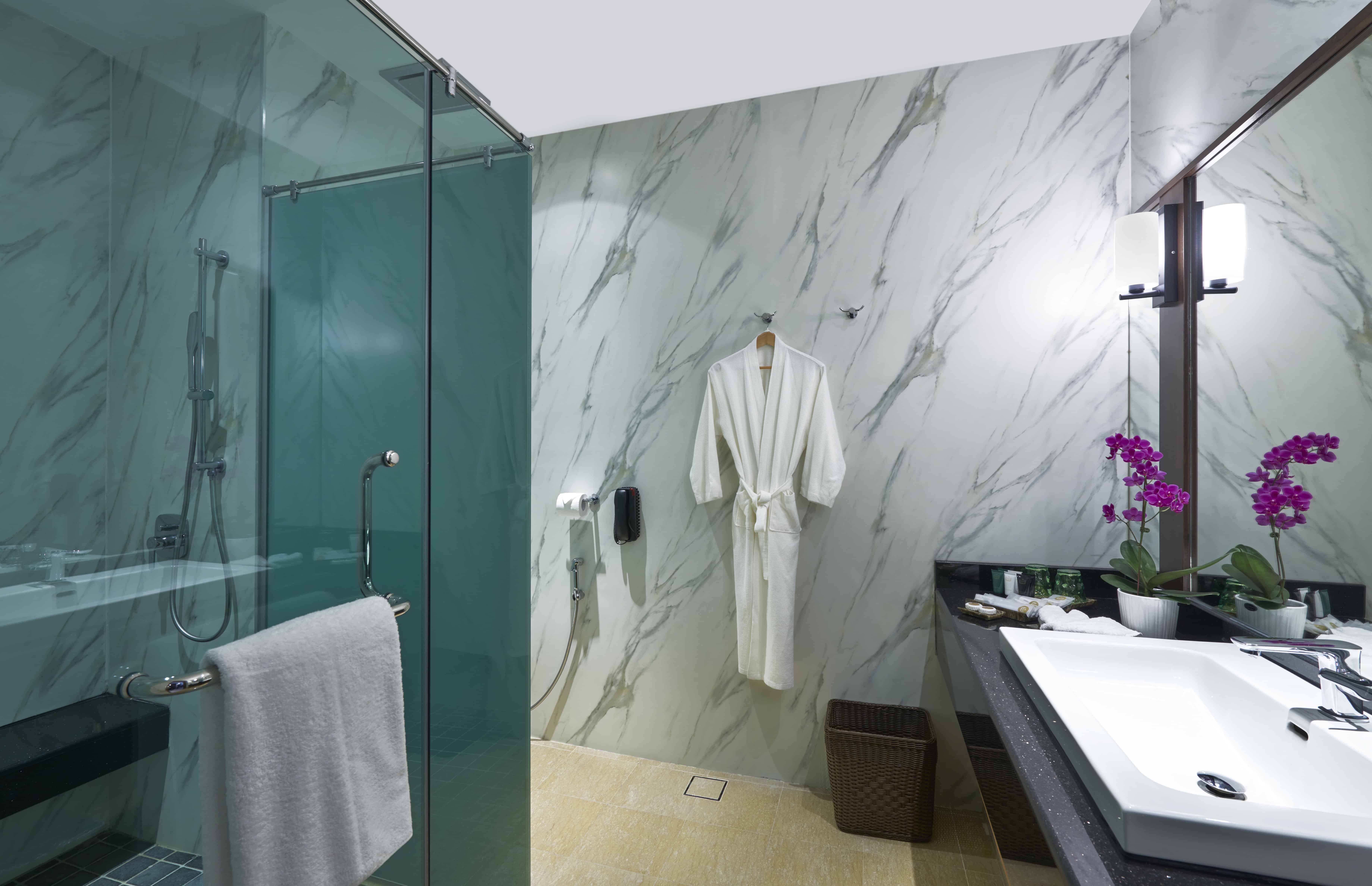 GEO RESORT & HOTEL
OUR ROOMS & SUITES
Our mountain view property is combining 252 splendid rooms and suites with a generous amount of space and a high level of comfort. Distinctively styled, these exclusive havens showcase modern conveniences and an undeniable timeless elegance.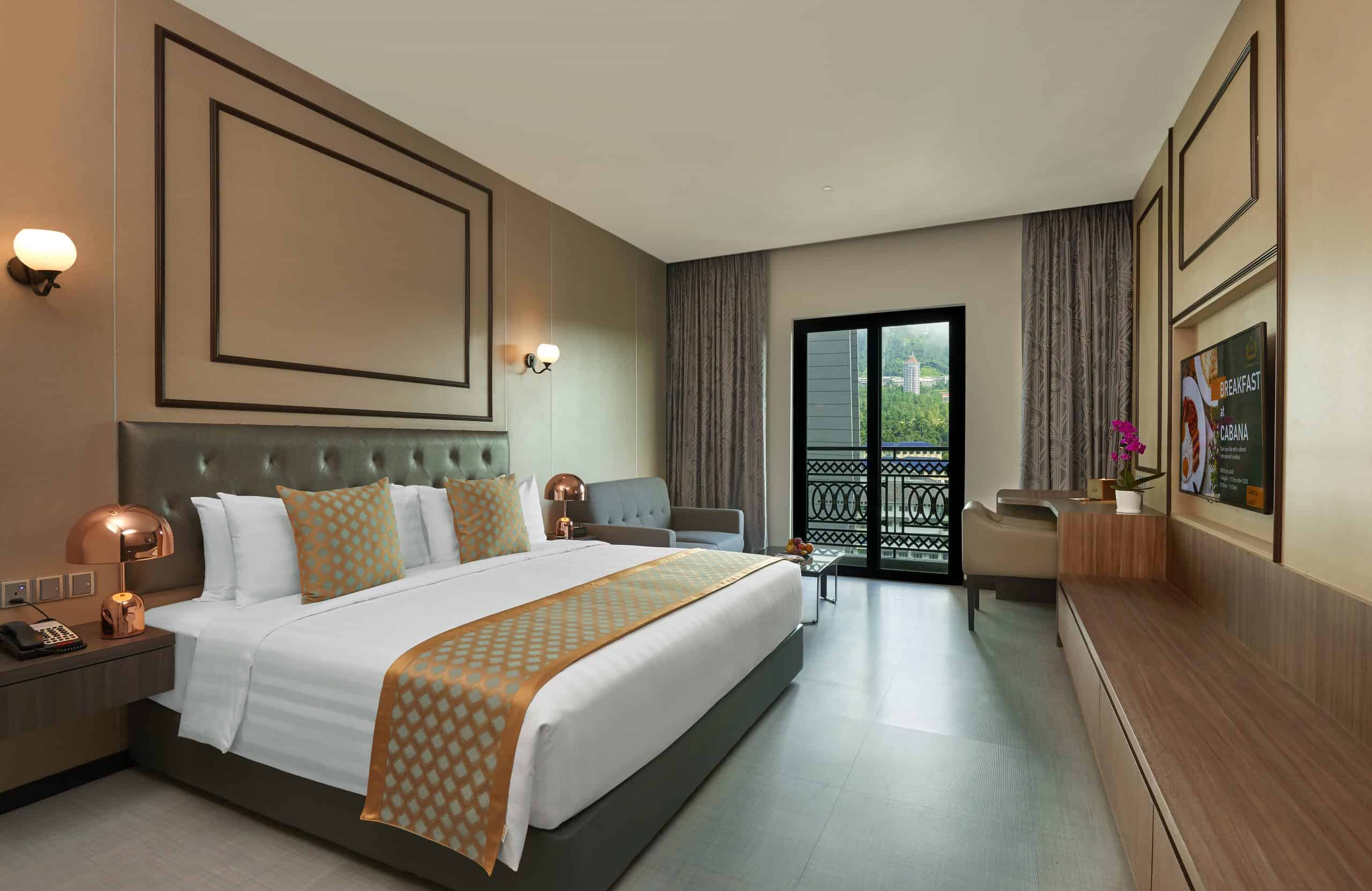 Our Premier Rooms offer spacious, five-star comfort. Available with a Super King-sized bed and for total peace and comfort, guests are able to make themselves at home and enjoy drinks from the expanded mini bar set-up. We offer privacy and security as well as a host of thoughtful touches. The extra large modern bathroom has an independent shower stream and plunge bathtub. The room is equipped with a double sofa to indulge, an extra coffee table to revitalise and a large 55-inch high definition smart television to enjoy your movies.
These comfortable, bright and airy rooms feature a generous Super King-sized bed with a Queen-sized bunk bed in a spacious setting, and a fully equipped writing desk next to a large window.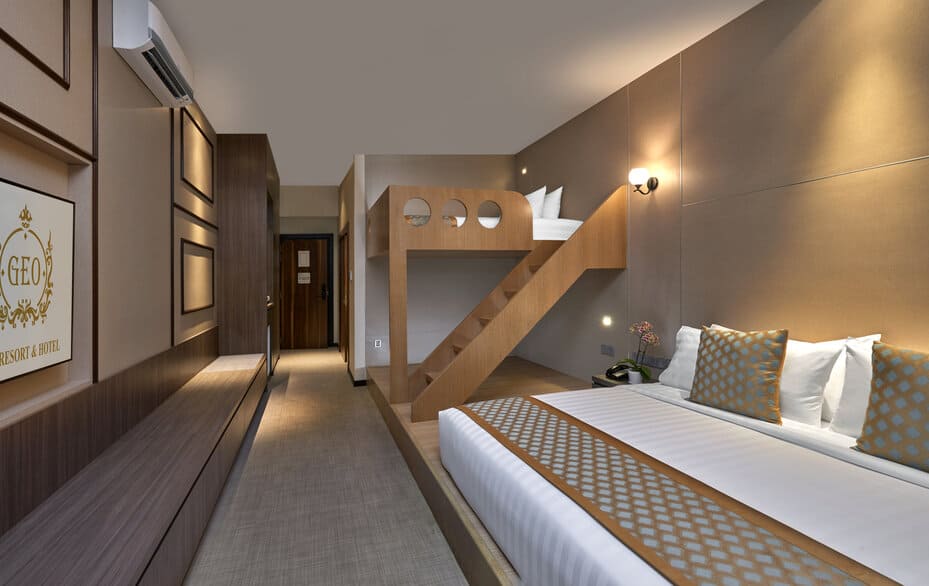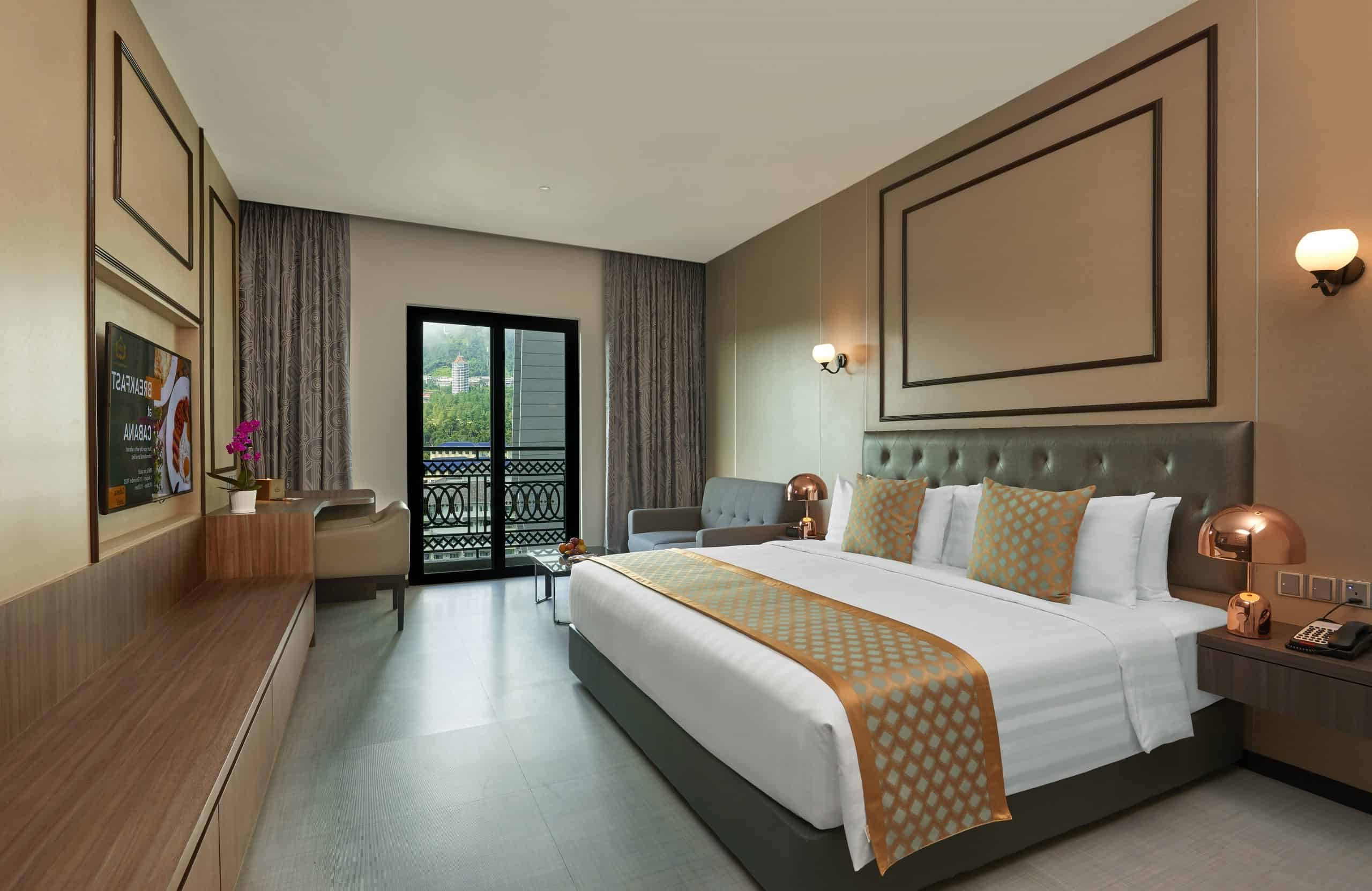 Deluxe Rooms are filled with natural daylight. The modern amenities hallmark these high-level rooms with carefully appointed design and separate walk-in shower. They offer a refinement feeling with its understated finesse and graceful turquoise sofa.
Spending a day out and coming back to one of these thoughtfully designed Standard Rooms, which showcases either a Super King or a Double-sized bed with a custom made executive desk, leather chair and a balcony. Our bathrooms feature separate and stylish glass-enclosed showers.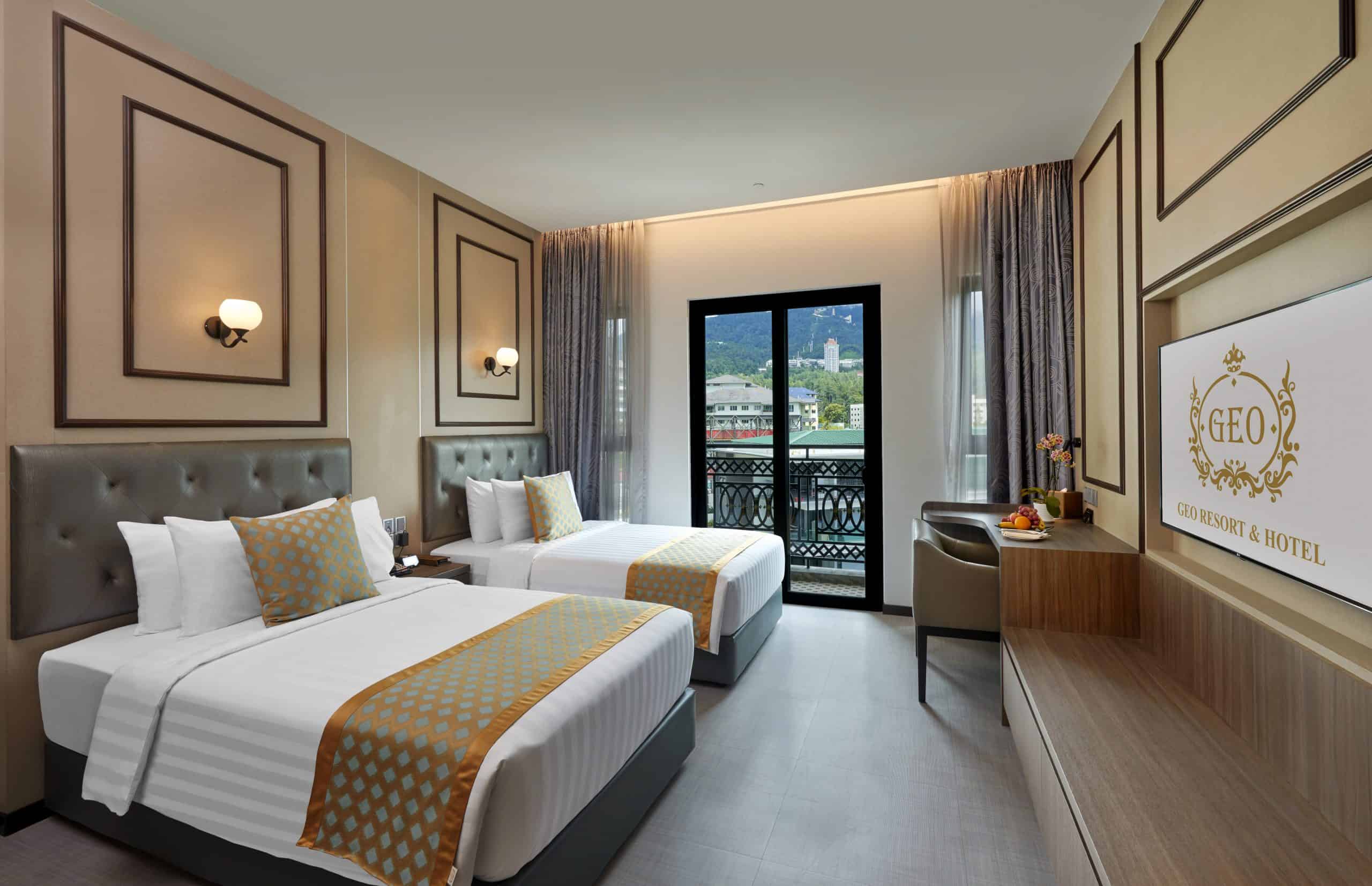 Escape from the hustle and bustle of everyday life and treat yourself to a relaxing getaway at Geo Resort. We...
Read More
Honeymooners we have got a perfect hide-away spot for a romantic weekend break, with breakfast and 3-course dinner.
Read More